A Nigerian man has been left devastated after a DNA test revealed that he's not the father of his supposed 2-year-old son.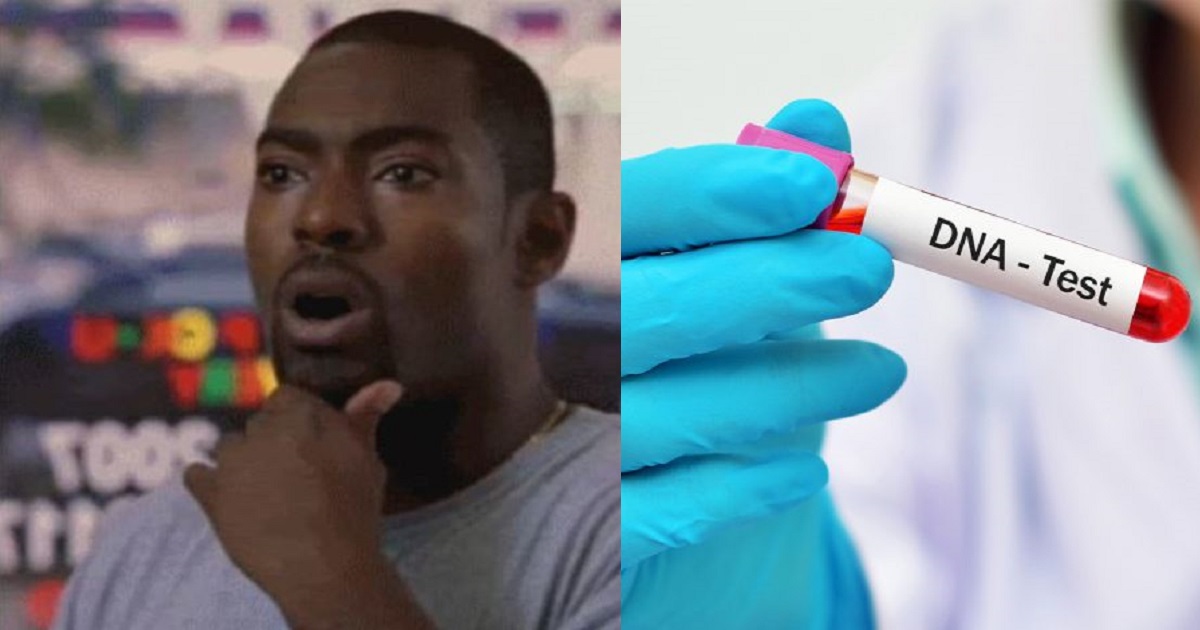 According to a Twitter user identified as @stevetosin who shared the story on the platform, the man was suspicious of his wife, so he decided to carry out a DNA test on their little boy.
The Twitter user revealed he initially advised the man against conducting the test since the boy was his look-alike, but he insisted.
Shockingly, when the result came back, his suspicions were confirmed as he discovered that he is not the biological father of the little boy.
Narrating the incident, @stevetosin wrote,
"I have been sick for the past two days. My closest friend just discovered that his 2years Old Son is not his. I was one of those who discouraged him from 'wasting' his money to conduct a DNA test because 'the boy looked like him', however, thank God he insisted.

"I'm devastated! Doubts… Started with his calculation on when they had sex and when she conceived. We push it over at first that it is a big possibility since the difference is just about three weeks. The doubt grew my friend's curiosity to confirm that the child is his".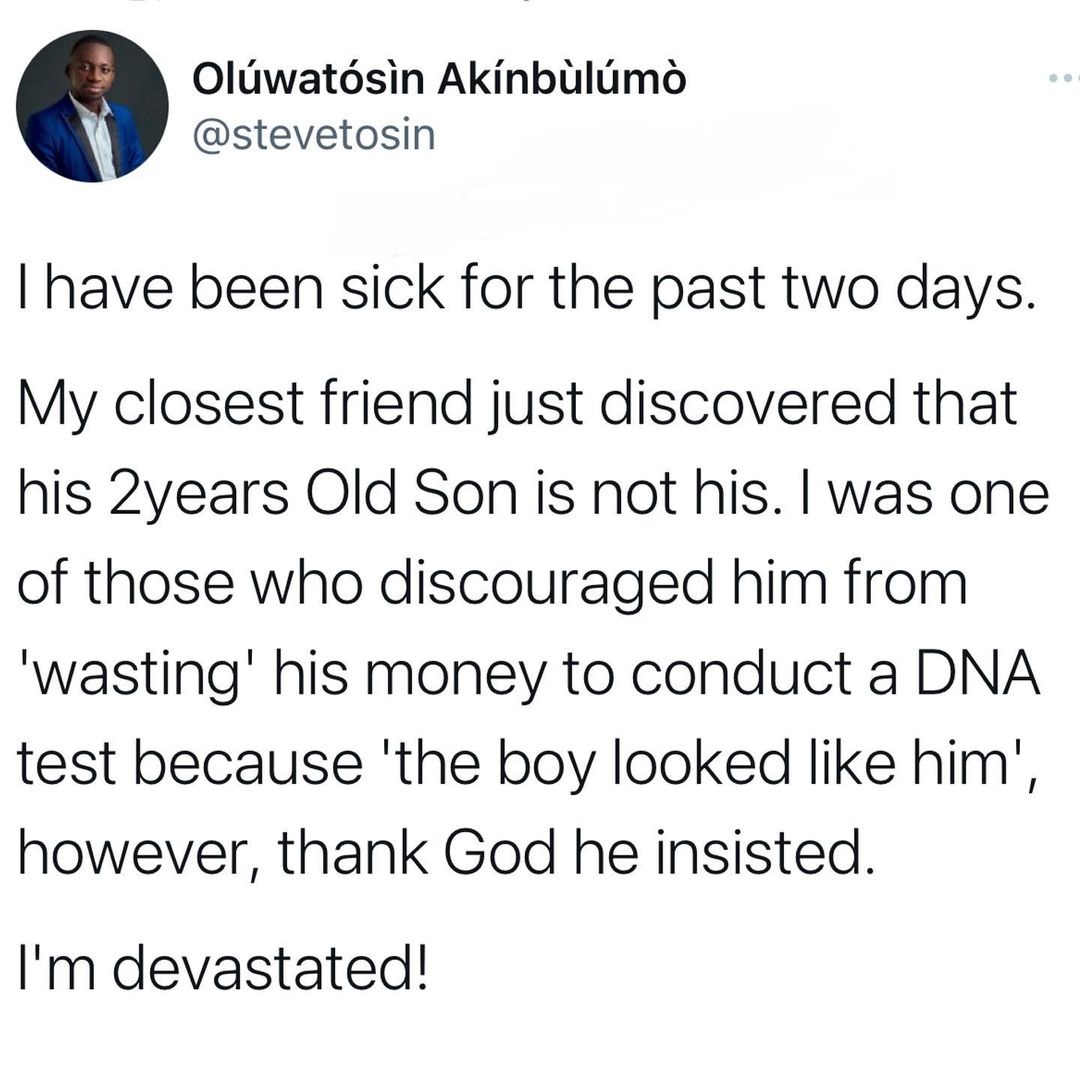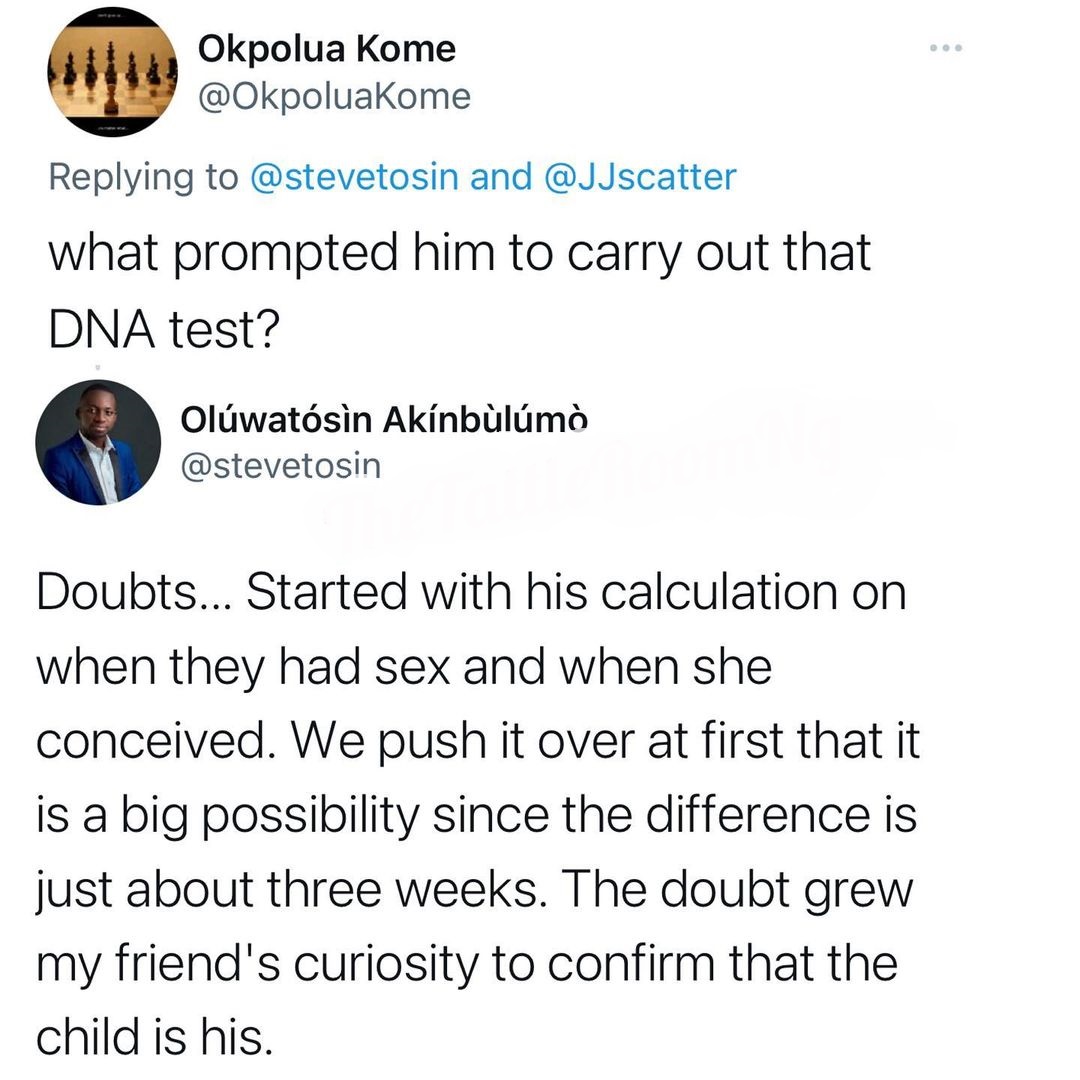 RECOMMENDED ARTICLES