An Indonesian married woman reportedly collapsed in agony as she was flogged publicly for having an affair with another man, outside her marriage.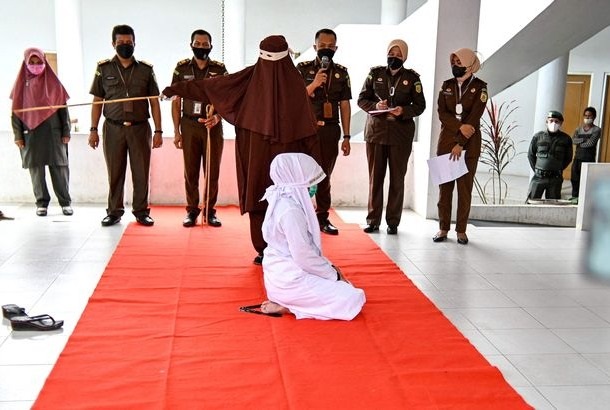 The woman, from the city Banda Aceh was nabbed having sex with another man rather than her husband and sentenced to 17 strokes of the cane along with her partner.
The punishment was carried out by an official wearing a head-to-toe brown cloak with their identity hidden by a mask.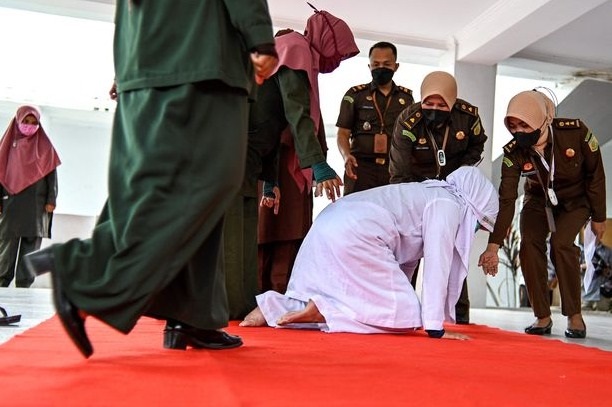 The woman, wearing traditional Islamic dress, was flogged with a bamboo cane till she passed out. Photos which captured the moment she slumped has surfaced online.
Her partner was also flogged at the same event. Aceh is the only Indonesian province which operates under Sharia law – which sees rules governed by a radical interpretation of Islam's holy book the Quran.
The most serious sentences for homosexuality, for example, can include up to 150 lashes. Victims frequently pass out during their sentence or have to be hospitalized afterwards.
RECOMMENDED ARTICLES